NHS CPP International Recruitment Pre Market Event discussion themes slides
NOE CPC Login
NHS Members Only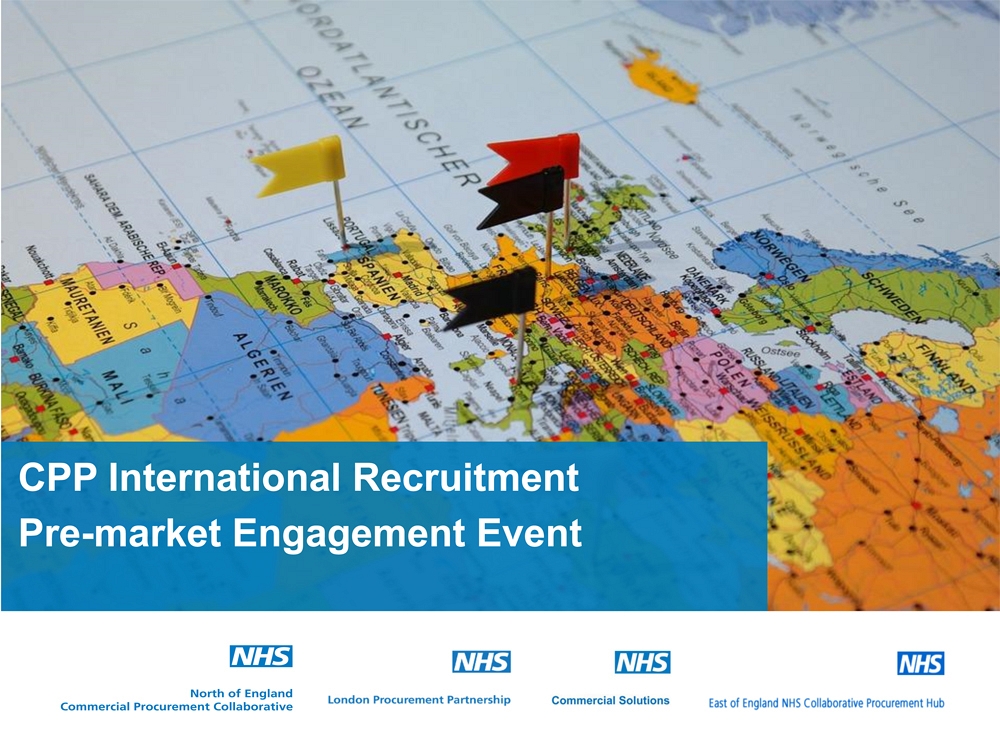 NOE CPC recently hosted an event for suppliers as a first step in scoping out a national framework for International Recruitment.
The aim of the event was to help us formulate a 'supplier view' of the current market place and it provided a great opportunity for suppliers to put views across that will feed into how we shape any future procurement.
Some key discussion themes from the event are contained in these slides.