Supplier Newsletter Issue 4
NOE CPC Login
NHS Members Only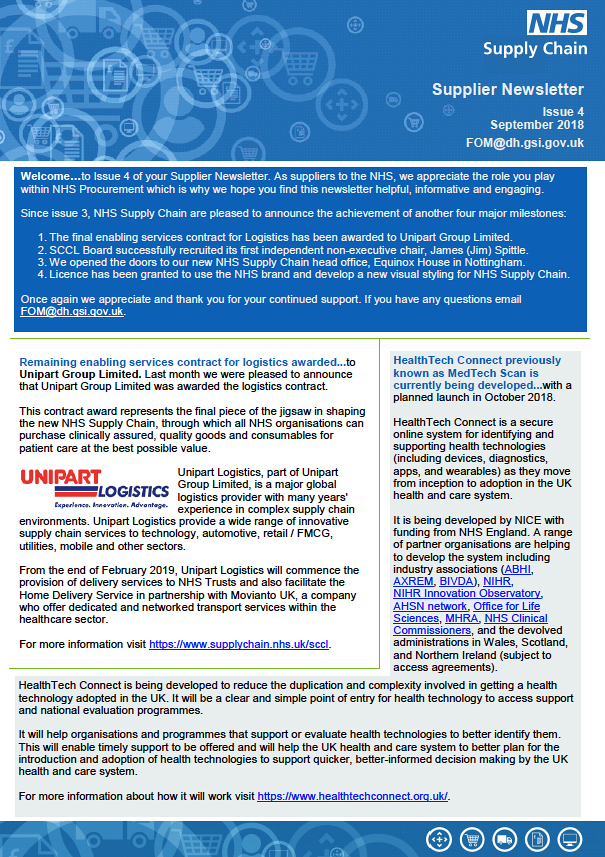 Welcome to Issue 4 of your bi-monthly supplier newsletter. Included in this issue you will find updates, an announcement, innovation and more.
This issue contains information on:
Unipart Logisitics awarded logistics contract
HealthTech Connect being developed
SRM Update
Scan4Safety
Category Tower Service Providers (CTSP) Key Contacts
EU exit, no deal contingency planning
SCCL Board appointment
Ambition of the high cost tariff-excluded devices programme.